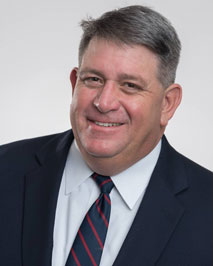 Joe Mora
Senior Project Coordinator
S2O Consultants, Inc

T: 813-505-1312

Joe@S2OConsultants.net
Joe A. Mora, FCSI, Project Coordinator
A versatile and experienced Foodservice Consultant, Joe Mora brings over 35 years of experience in the industry, 20 of those as a designer and project manager. With a well-developed foundation in design, Joe holds a BS in Architecture from the Ohio State University, as well as a wealth of operational expertise gained working with operators like ClubCorp, Restaurant Associates and Marriott. Joe brings a balance of sound design practices with an understanding of the operational issues of a project to create spaces that work efficiently.
Joe began his foodservice consulting career with Cini-Little and has worked with other firms managing projects in hospitality, healthcare, sports venues, and amusement and entertainment. Some of Joe's notable projects have been Volcano Bay water park at Universal Orlando, the Arizona Cardinals Stadium, the Hard Rock Hotel and Casino in Atlantic City, and various restaurant projects in the US and Europe.
Joe serves his community as a volunteer with the Civil, Air Patrol, the auxiliary of the USAF. He is a Group Commander, overseeing the operations of fourteen squadrons and holds the rank of Major. He lives in Tampa, Florida.